Green
Green is a color.
Words with same meanings
[
edit
]
Dark green
Green color
Color green
Greenish
Detailed explanation
[
edit
]
There are varieties of the color green.
Example: a tree is green.
Or the sign on the traffic light.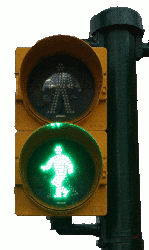 The green color can be made by mixing blue paint and yellow paint together.