Photobombing
Photobombing is posing in other peoples photos.
The image is disturbed by a Photobomber.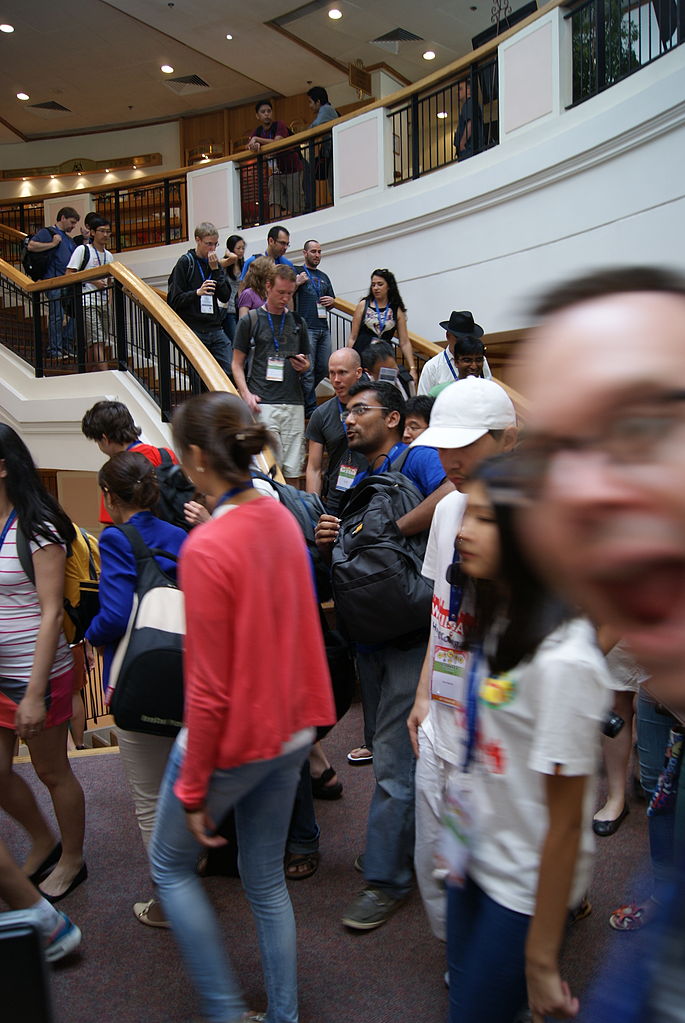 Words with same meanings
[
edit
]
Photobomb
Photobombs
Photo bombing
Photo bomb
Photobombed
Photobomber
Detailed explanation
[
edit
]
People do photobombing for a later surprise.
They want attention.
The People who do it called: Photobomber.
Want photos to look funny.
Or want disturb a photo.
Or disturb a movie.
On movies it is called: Video·bombing.
Photo·bombing is an Internet meme.